Welsh Historic Environment Records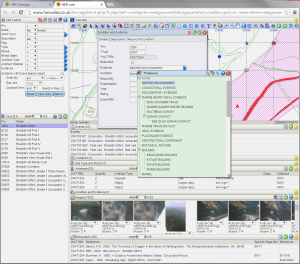 The Four Welsh Archaeological Trusts, in collaboration with InkGIS, were the original developers of HEROS and since 2008 have been using it to maintain the Welsh Historic Environment Records (HERs). Between them these datasets amount to over 100,000 records relating to the historic environment of Wales. The data is used to inform planning decisions, conservation and management advice, public and academic research, and private and community heritage and archaeology projects.
In 2010 the Trusts launched Archwilio, the website that gives online public access to core fields, images and reports held in the Welsh HERs.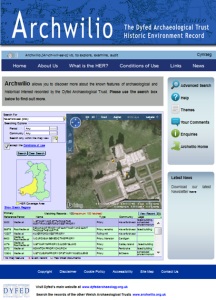 Launching Archwilio in 2010 Alun Ffred Jones, the Assembly Minister for Heritage, noted that "Wales is the first country in Britain that has made all its archaeological records available online".
Following the success of the website the Welsh Archaeological Trusts worked with CEMAS to launch the Archwilio app for mobile devices in 2014. The app was highly commended in the category of Best Archaeological Innovation at the British Archaeological Awards in 2014.